Meet Dr. John Ketelsen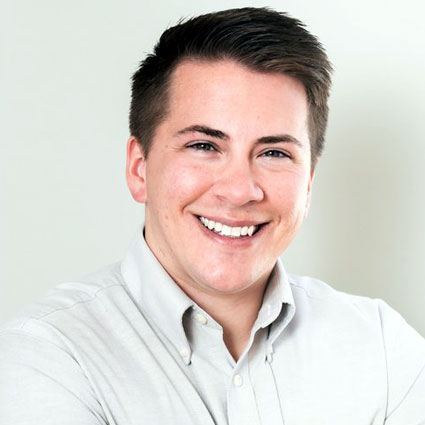 Dr. John's areas of interest are Wellness care, care for transgender and gender non-conforming people, geriatrics, extremities focused on feet and shoulders.
Hands-on Care
Before John went to Northwestern Health Sciences University to study chiropractic care, he had never been to a chiropractor himself. He knew that he was interested in science and that he wanted a hands-on career. Now, he serves patients during adjustments each day, getting to connect with and help people of all ages.
John has even been able to help his own dad by giving him adjustments that significantly improved his severe acid reflux. And helping a patient who can barely walk or move their head to restore their range of motion has been incredibly rewarding.
A Variety of Techniques
John is committed to treating his patients with a variety of proven techniques. He uses manual, instrument-assisted, and drop-table techniques as well as therapeutic exercise education, myofascial release, neuromuscular reeducation, and cupping. He believes that care should be individualized and that functional improvement should always be the goal.
Outside the Office
Outside of clinical practice, John spends his time playing cards, traveling, walking his dogs, Ruby and Jade, and enjoying the company of his wife, Jodi.
Ready to Book Your Visit?
Dr. Ketelsen would love to chat with you about your concerns. Contact us to set up your free telephone consultation and start feeling better soon.

Dr. John Ketelsen | (763) 710-8888